Afrique - soul makossa / hot mud
This list has 20,000+ 45's listed that we have for sale.
We are typing as fast as possible!
28,000+ more 45's are listed in our Rare 45 RPM catalog online!
Click on "HOME" above to view additional catalogs!
The rarest track to be included on the Ultimate Breaks & Beats series is Manzel's "Midnight Theme", originally released on a Fraternity Records 7" record in 1975, though multiple reissues have been released and the song is available on many websites, including YouTube . However, for unknown reasons, the track was the only track left off a CD of all the tracks ever released on the Ultimate Breaks and Beats albums, possibly due to copyright issues.
The resolution further states that immediate steps shall be taken, in Trust and Non-SelfGoverning Territories (Southern Cameroons) or all other territories which have not yet attained independence, to transfer all powers to the peoples of those territories, without any conditions or reservations, in accordance with their freely expressed wishes, without any distinction as to race, creed or colour, in order to enable them to enjoy complete independence and freedom. Contrary to these provisions of the resolution, the people of Southern Cameroons gained conditional independence obliging them to either 'join' Nigeria or La Republique du Cameroun . By obliging Southern Cameroons to 'join' Nigeria or La Republique du Cameroun facilitated the disruption of the national unity and the territorial integrity of Southern Cameroons which has been incompatible with the purposes and principles of the Charter of the United Nations. According to principle 1541, non-self governing territories would be said to have reached a measure of self-government by:

WORLD MUSIC CHARTS EUROPE in the Year 2017


Compiled by Johannes Theurer on behalf of the Worldmusic Workshop of the European Broadcasting Union (EBU)

The top 200 of 798 nominated records

1 LADILIKAN
Trio-Da-Kali and Kronos Quartet
World Circuit Mail/USA

2 TRIBUTE TO NDIOUGA DIENG
Orchestra Baobab
World Circuit Senegal

3 SVALAN
Maria Kalaniemi & Eero Grundström
Akerö Finland

4 LA VOZ INDOMITA/THE INDOMITABLE VOICE
Mariem Hassan
Nubenegra Western Sahara

5 KIN SONIC
Jupiter & Okwess
Zamora DR Congo

6 ULTRAMAR
Maria Del Mar Bonet
Picap Spain/Cuba

7 MOGOYA
Oumou Sangare
No Format Mali

8 BANZEIRO
Dona Onete
Mais um Discos Brazil

9 HOLOGRAM IMPARATORLUGU
Gaye Su Akyol
Glitterbeat Turkey

10 REPUBLIQUE AMAZONE
Les Amazones d'Afrique
Real World various Africa

11 FROST ON FIDDLES
Frigg
Frigg/Westpark Music Finland

12 EL CALLEGÜESO Y SU MALA MANA
La Mambanegra
Movimientos Colombia

13 AT LEAST WAVE YOUR HANDKERCHIEF AT ME - THE JOYS AND SORROWS OF SOUTHERN ALBANIAN SONGS
Saz'iso
Glitterbeat Albania

14 ARCHIVO PITTORESCO
Lula Pena
Crammed Portugal

15 AL JAMILAT
Yasmine Hamdan
Crammed Lebanon

16 DARANDI
Aurelio
Real World Honduras

17 KIDAL
Tamikrest
Glitterbeat Mali

18 LETTERS FROM IRAQ: OUD AND STRING QUINTETT
Rahim Alhaj
Smithsonian Folkways Iraq/USA

19 SWEET AS BROKEN DATES: LOST SOMALI TAPES FROM THE HORN OF AFRICA
various artists
Ostinato Records Somalia

20 1000 CAN DIE
King Ayisoba
Glitterbeat Ghana

21 SONGS IN THE MIST
Young Iranian female Voices
Kirkelig Kulturverksted Iran

22 TARG
Bargou 08
Glitterbeat Tunisia

23 PUSTVOPOL
Katarina Malikova
Slnko Records Slovakia

24 MODAL4
Modal4
Fishbowl Greece

25 RECADOS DE FORA
Bonga
Lusafrica Angola

26 KOYA
Abou Diarra
Mix et Metisse Mali

27 LUYANDO
Mokoomba
Outhere Records Zimbabe

28 GLASS HOUSE ORCHESTRA - ASTRO-HUNGARIAN JEWISH MUSIC
Frank London
Piranha USA/Hungary

29 APIKORSIM - HERETICS
The Klezmatics
World Village USA

30 SUN CELEBRATION
Warsaw Village Band
Jaro Poland/various

31 DAMAR
Amira Medunjanin
World Village Bosnia

32 ANDINA HUAYNO, CARNAVAL AND CUMBIA - THE SOUND OF THE PERUVIAN ANDES
various artists
Tiger's Milk/Strut Peru

33 SAMBA
Vieux Farka Toure
Six Degrees Mali

34 XX
Baba Zula
Glitterbeat Turkey

35 SIKAME
Lara Bello
Biophilo Spain/USA

36 OJ BOROM,BOROM
Maniucha i Ksawery
Wodzirej Poland/Ukraine

37 BAILE ELECTRONICO
Omiri
Bigorna Portugal

38 ABATWA: WHY DID WE STOP GROWING TALL?
various artists
Glitterbeat Rwanda

39 TRO
Gwyneth Glyn
bendigedig UK (Wales)

40 TOY RAHA TOY
Toko Telo
Anio Records Madagascar

41 RUWAHINE
Ifriqiyya Electrique
Glitterbeat Tunesia/France

42 AMERIKA
Dimitris Mystakidis
Fishbowl Greece

43 ZIVO
Trio Tekke & Dave de Rose
Trio Tekke Cyprus

44 A JE
Monoswezi
Riverboat Mozambique/Norway/Sweden/Zimbabwe

45 KOKO IROYIN
Ogun Afrobeat
Matilda Spain/various

46 SYNTHESIZE THE SOUL: ... FROM THE CAPE VERDE ISLANDS 1973-1988
various artists
Ostinato Records Cape Verde

47 WHEN THE PEOPLE MOVE, THE MUSIC MOVES TOO
Meklit
Six Degrees USA

48 DJUNTA KUDJER
Elida Almeida
Lusafrica Cape Verde

49 ENSEN
Emel Mathlouthi
Partisan Records Tunisia

50 AGITATOR
Hartyga feat. Albert Kuvezin
Soyuz Music Russia

51 EL GAVILAN/TRIBUTO A VIOLETA PARRA
Sofia Rei feat. Marc Ribot
Sofia Rei USA/Argentina

52 BIRABIRO
Fendika
Terp Records Ethiopia

53 ETHIOPIQUES 30: MISTAKES ON PURPOSE
Girma Beyene & Akale Wube
Buda Ethiopia/France

54 BHANGRA PIRATES
Red Baraat
Rhyme and reason USA/India

55 KIND OF FOLK, VOL 1
Groupa
All Ice Records Sweden

56 MELANIE
L' Orchestre Afrisa International
Colomotion . Congo

57 ZALAL
Cemil Qocgiri
Ahenk Müzik Germany

58 TRANSPARENT WATER
Omar Sosa & Seckou Keita
World Village Cuba-Senegal

59 BLACKLAKE
Karoly Cserepes
Fono Hungary

60 GRIOT BLUES
Mighty Mo Rodgers & Baba Sissoko
One root music Italy/Mali/USA

61 RAIVOPYÖRÄ
Maija Kauhanen
Nordic Notes Finland

62 KEBRADA
Elida Almeida
Lusafrica Cape Verde

63 LOVE PARTY
Ya Tosiba
Asphalt Tango Azerbeijan/Norway/Finland

64 ELWAN
Tinariwen
Wedge Mali

65 ABUC
Roberto Fonseca
Impulse!/Montuno Cuba

66 NÄENNÄINEN
Jaakko Laitinen & Väärä Raha
Playground Finland

67 LOVE IN AFRICA
Kodjovi Kush and Afrospot All Stars
Chop Time Music Togo/UK

68 SELO NA OKUKE
Kries
Riverboat Croatia

69 CANZONIERE
Canzoniere Grecanico Salentino
Ponderosa Music Italy

70 LONG ROAD TO TIZNIT
Ramon Goose
Riverboat UK

71 GOLLEHELMMOT
Annamaret Ensemble
Tuupa Records Finland

72 LIVE IN MOSTAR
Divanhana
ARC Bosnia & Herzegovina

73 LA RAIZ ELECTRICA
Raul Rodriguez
Fol Spain

74 HALO
Juana Molina
Crammed Argentina/Belgium

75 ESPIRAL DE ILUSAO
Criolo
Sterns Music Brazil

76 TENTO SVET
Marta Töpferova & Milokraj
Moravia Czech Rep

77 NEBESKA MUZIKA
Zbojstory
HevHet Tune Slovakia

78 MUSIQUE DE FRANCE
Acid Arab
Crammed France

79 LASA
Hanitra Ranaivo
ARC Madagascar

80 THE WOMAN AT THE END OF THE WORLD (A MULHER DO FIM DO MUNDO)
Elza Soares
Mais Um Discos Brazil

81 ZAIRE 74 - THE AFRICAN ARTISTS
various artists
Wrasse DR Congo/South Africa

82 TURMIO
Okra Playground
Nordic Notes Finland

83 LA MIGRA
Battle of Santiago
Made With Pencil Crayons Canada/various

84 MARIMBAS DEL PACIFICO
Rio Mira
AYA Ecuador

85 CASA DE BITUCA
Hamilton de Holanda Quinteto
MPS Brazil

86 LOTTO INFINITO
Enzo Avitabile
Sony Italy

87 SEE THE WOMAN
Mari Boine
Edel Norway (Sapmi)

88 ARTIFACTS
Black Flower
Zephyrus Belgium

89 RESISTANCE
Songhoy Blues
Transgressive rec. Mali

90 SLAMASTIKA
Balkansambel
Balkansambel Slovakia

91 NEUK WIGHT DELHI ALL-STARS
Yorkston/Thorne/Khan
Domino UK/India

92 KETAN
Blay Ambolley
Agogo Records Ghana

93 HAWAII TO CALCUTTA: A TRIBUTE TO TAU MOE
Debashish Bhattacharya
Riverboat India, Hawaii

94 HUMAN
Wimme & Rinne
Rockadillo/Westpark Finland

95 PLEMENA/TRIBES
Vedan Kolod
Firestorm Prod. Russia

96 DOUNIA TABOLO
Boubacar Traore
Lusafrica Mali

97 THE BOOK OF TRANSFIGURATIONS
Dalava
Songlines USA

98 MADE IN AFRICA
The KutiMangoes
Tramp Records Denmark

99 APOLLO YOU SIXTEEN
Karim Baggili
Take the Bus Belgium

100 POP MAKOSSA
various artists
Analog Africa Cameroun

101 POLITIKI
Mamadou Kelly
Clemont Music Mali

102 CANTUT
Belda & Sanjosex
Bankrobber Spain (Catalonia)

103 FOLKLORICO
Pipo Romero
Sony Music Spain

104 BUILD MUSIC
Janka Nabay & The Bubu Gang
Luaka Bop Sierra Leone

105 SUFI SPIRIT
Rocquawali
Riverboat Denmark/Pakistan

106 HAR DAM SAHARA
Rafiki Jazz
Riverboat UK/various

107 UNLEARNING/OPEN LETTER TO ADONIAH
Sibusile Xaba
Mushroom Hour Half Hour RSA

108 THE ENCOUNTER OF VOCAL HERITAGE
Voxtra
Muziek Publique Belgium/various

109 TRADITIONAL SONGS FROM SERBIA - SVOD
Bilja Krstic & Bistrik Orchestra
ARC Serbia

110 NEW VOICES
Markku Lepistö Trio
Rapusaaris Rec Finland

111 CUIDADO MADAME
Arto Lindsay
Ponderosa Music & Art USA/Brazil

112 RUNALJOD / RAGNAROK
Wardruna
By Norse Norway

113 ¡VAMOS A GUARACHAR!
Orkesta Mendoza & Salvador Duran
Glitterbeat USA/Mexico

114 FIRST DANCE ON SECOND AVENUE
She'koyokh
Riverboat Records UK

115 ASI DE SAMPLING
Vocal Sampling
Zig Zag World Cuba

116 GAIA MUSICA
DJ Tudo e Sua Gente de Tudo Lugar
Mundo Melhor various

117 GRYNINGSLAND
Folk'Avant
Nordic Notes Sweden/Finland

118 STORIES 1986-2016
Ambrosio Sparanga
Finisterre Italy

119 OEO
Alma
Col Legno Austria

120 2017
Leila Gobi
Clermont Music Mali

121 REVUELTA DANZA PARTY
Gypsy Kumbia Orchestra
Girovago Colombia/Canada

122 ZVARNA
BAiLdSA
Baildsa Greece

123 NAVEGA!
Moussu T e lei Jovenets
Manivette France

124 THE ROAD IS LONG - LIVE AT THE SAVOY THEATRE
Helsinki-Cotonou Ensemble
No Problem Music Finland/Benin/Tanzania

125 QUERIDO MUNDO
Ani Cordero
Ani Cordero Puerto Rico

126 INTRODUCING... RUBEN GONZALES (20th Anniversary re-issue)
Ruben Gonzales
World Circuit Cuba

127 VIDA
Pepe Canto
PiCap Spain

128 FERTILE PARADOXES
Amine & Hamza
ARC Tunisia

129 ARBINA
Noura Mint Seymali
Glitterbeat Mauritania

130 BACK TO FOLK
Kerekes Band
Kerekes Band Hungary

131 VEER
Griselda Sanderson & Ricardo de Noronha
Waulk UK/Portugal

132 33 BALADE
Dunja Knebl
Geenger Croatia

133 SATINGARONA PT 1
The Bongo Hop
Underdog France/Colombia

134 KORA FO
Maher Cissoko
Ajabu ! Senegal

135 PERFECT TANGO
Otros Aires
Galileo Argentina

136 YEAR OF THE CLOWN
3 Daft Monkeys
3 daft monkeys UK

137 CREOLOGY
Carmen Souza & Theo Pascal
Galileo MC Cape Verde/Portugal

138 ASIMETRICO
Luis Peixoto
Lugre records Portugal

139 MEADOWS
Clarinet Factory
Homerecords Czech Rep.

140 HAUPTBAHNHOF
Sväng
Galileo Finland

141 REENCUENTROS
Marta Töpferova & Ernesto Chuecos
Senderos Czech Rep/Venezuela

142 DOS MEDINAS BLANCAS
Carmen Paris & Nabyla Maan
Fol Spain/Morocco

143 THE VOICE OF SUKA
Maria Pomianowska
For-Tune Production Poland

144 BEAUTIFUL WORLD
Elemotho
ARC Namibia

145 I CAN BE A CLAY SNAPPER
Sirom
Tak:Til/Glitterbeat Slovenia

146 ZARABI
Oum
Lof Music Morocco

147 OSAS, IT'S TIME, ANEWAL
Alhousseini Anivolla
Fidjomusic Niger

148 ERA
Gary Innes
GHI UK (Scotl.)

149 TAMALA
Bao Sissoko, Mola Sylla & Wouter Vandenabeele
Muziekpublique Senegal/Belgium

150 UNFOLDING THE ROOTS
MandolinMan
ARC Belgium

151 REBELDE
Acquaragia Drom & Mimmo Epifani
Finisterre Italy

152 BONDEKO
Toto Bona Lokua
No Format! Camerun/Antilles/Congo

153 BEYOND THE GRID
Afrikän Protoköl
Abozame Belgium/Burkina Faso

154 BASTARDÜS
Tundra
Tundra Spain

155 CRISIS
Kompania
Nobel Records Greece

156 THE ECSTATIC MUSIC OF ALICE COLTRANE
Alice Coltrane
Luaka Bop USA/India

157 DESPEGUE
La Chiva Gantiva
Flowfish Colombia

158 CLAREIA
Sabrina Malheiros
Far Out Brazil

159 CATALAN FANFARE
Biflats
Picap Spain

160 REFLECTION
Hyväluoma Group
Lusti Music & Arts Finland

161 FREEDOM OF MOVEMENT
Nina Miranda
Six Degrees UK

162 MORAVICA
Klezmeyers
GLM Germany

163 MALETAK
Kepa Junkera & Sorginak
Fol Musica Spain

164 FLYING CARPET
Quadro Nuevo
Fine Music/GLM Germany

165 BELLE EPOQUE IN UPPER VOLTA
Bobo Yeye
Numero Group Burkina Faso

166 ADDIS 1988
Ethio Stars & Tukul Band feat. Mulatu Astatke
Piranha Ethiopia

167 THE BEST OF NIYAZ
Niyaz
Six Degrees Iran/USA

168 HABANA DREAMS
Pedrito Martinez Group
Motema Cuba/various

169 LOST IN CHINA
various artists
Riverboat Records China

170 INVISIBLE FACES
Tomas Liska
Animal Music Czech Rep.

171 CUBAFONIA
Dayme Arocena
Broswood recordings Cuba

172 FAR FROM HOME
Calypso Rose
Because Trinidad

173 TRIBALISTAS
Tribalistas
Mais um Disco Brazil

174 COME 2 ME
Ilaria Graziano feat. Francseco Forni
Agualoca Italy

175 Mn Bo To
Baran Band
Global Music Centre Iran/Finland

176 RECYCLE
Cimbaliband
Fono Hungary

177 WAIHO
BRZZVLL
News Belgium

178 CURAO
Quantic & Nidia Gongora
Tru Thoughts UK

179 AFROLAILO
Marinah
Kasba Spain

180 NYN
Kristi Stassinopoulou, Stathis Kalyviotis
Riverboat Records Greece

181 AZULEJOS
Populous
Wonderwheel Italy

182 MEMENTO
Teija Niku
Teija Niku Finland

183 MARACA SOUL
The Grammophone Allstars
Bankrobber Spain

184 20STH.
Jaune Toujours
Choux de Bruxelles Belgium

185 ALIVE
Kila
Kila Records Ireland

186 DRABER AFT ID
Helene Blum
Westpark Denmark

187 MULATU OF ETHIOPIA
Mulatu Astatke
Strut Ethiopia

188 SOUNDS OF THE EAST
Srdjan Beronja
ARC Serbia/various

189 DABKE ON THE MOON
DAM
Cooking Vinyl Israel

190 SOL
Celina da Piedade
Sons Vadios Portugal

191 CAMINO
Ialma
Homerecords Spain/Belgium

192 SOWETO SOUL
Soweto Soul
JP South Africa

193 SAAGARA 2
Saagara
Instant Classic India/Poland

194 COMING HOME
Pat Thomas & Kwashibu Area Band
Strut Ghana

195 TALEA
Paolo Angeli
ReR Megacorp Italy

196 FIO DA MEMORIA
Luisa Maita
Cumbancha Brazil

197 ZIVANIA AND TSAMARELLA
Zivania Band
Eastern Gate Greece

198 LIPET EI / SEVEN BROTHERS
Yggdrasil
Tutl Faroe Island

199 500 YEARS OF NIGHT
Quique Escamilla
Quique Escamila Mexico

200 OTE MALOYA, THE BIRTH OF ELECTRIC MALOYA ON REUNION ISLAND 1975-1986
various artists
Strut Reunion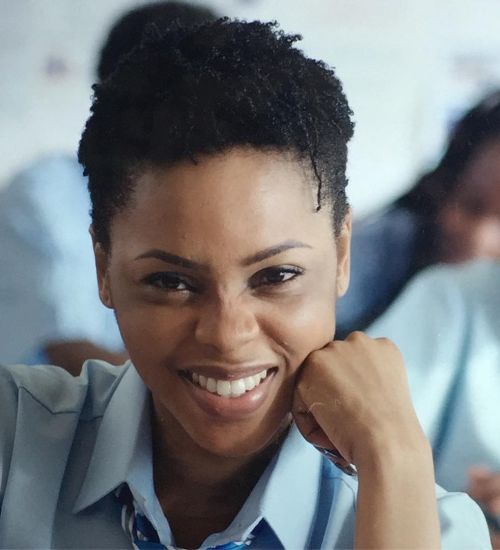 byhko.xcessories.us